Salvage Car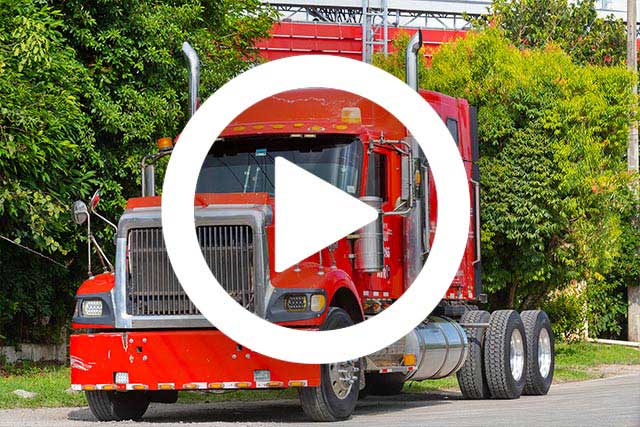 We buy hundreds of salvage cars each month. We've been in the business for years and learned early on that the best way to buy a lot of salvage cars was to find a way to pay the most cash possible.
Most salvage businesses have a single price that they offer all of the people who call them with a salvage car for sale. We don't.
We treat every customer and car as a unique opportunity. If you have a salvage SUV vs. salvage car, for example, we know it can be worth up to 50% more in scrap steel, and our cash offer will reflect that.
By the same token, what some people think of as a salvage car, we sometimes see as a fixer-upper. We're not solely dedicated to buying salvage cars for their recyclable steel. We sometimes sell them at auction, we sell them for spare parts, and we even fix some up and sell them to used car dealers.
Make The Most Out Of Your Salvage Car
If you think about whether you can have money for junk vans, unused trucks, or whatever vehicle you have in your garage, the answer is an absolute yes. Junk cars can be recycled for cash at a scrapyard or recycling center. How much money you get will depend on the type of metal and the condition of the car. But if your goal is to make the most out of your junk vehicle, then search for a company that specializes in buying old vehicles.
The primary benefit of selling a junk car for cash is that you will receive money for your vehicle. This can be an excellent method of disposing of an old truck that you no longer need. It can also be a source of extra income. Selling a junk car for cash can be a great way to get rid of it. You can usually get a fair price for your junk car, and it can be a quick and easy process. We have good relationships with used car dealers and repair companies, so we can tell when a car is worth repairing and reselling. If so, we can give you more money for your salvage car. Our service is hassle-free, We usually pick up the car for free. If your vehicle is towed, you can request a complimentary ride home or to your place of work.
The Value of Your Salvage Car
The value of a junk car is contingent on several conditions, such as the make, model, and condition of the car, as well as the present market value for scrap metal. Junk cars could cost $4,000, but may be priced as low as $200 or as high as $10,000. The average price paid for a junk car is $200, but as mentioned, many factors can affect the prices. The value of a car that is considered to be junk may be higher if it is located on private land as opposed to a public road. Furthermore, the value may be higher if the car has been looked over by a mechanic and is confirmed to be in good condition.
The process of selling your junk car is easy. All you have to do is give us a call today or fill up the web form and we'll take care of the rest. The essentials before trading in salvage vehicles vary depending on the state or country in which the sale takes place. Junk cars are unregulated at the federal level in the United States, so each state has its own set of rules. Some states, like New York, listed some rules one must comply with to sell your old vehicle.
Junk Car Buyers Near Your Area
No matter how much damage your car has, Kelly Car Buyer will make you an offer. . We don't care if your car has a few dents or if it's been in a major accident - we will give you a fair quote for it. We just need to check the status and location of your car and calculate expenses and we can instantly give you an estimated amount for your junk car.
We want to give you the most money for your junk car We appreciate our customers and we understand that some people may be attached to their belongings for sentimental reasons, We know that your car means a lot to you, and we want to help you get the most money for it that we can. We'll take a look at it and give you a fair estimate of what we think it's worth. We just need complete information on the status of your car, make a few calls, set an appointment for pickup and we can turn your property into instant money.
We will remove your old junk cars regardless of their condition. We will come to your home, business, or even if the car was towed to a salvage place. We will pick it up for you any time of the week. The online process is quick and easy. Our team of experienced professionals will work quickly and efficiently to get your car back to you promptly. You can receive money for your scrap car immediately. We are dedicated to being the best company in the industry, and we're always searching for new methods to better our service.
Our operators are ready to take your phone calls. We have extended business hours six days a week, and you are always welcome to drop us an e-mail or fill out our simple web form.
We'd appreciate the opportunity to make an offer on your salvage car. We'll be brief, we'll tow it away for free, and we always work around our clients' busy schedules. Best of all, we make some of the best cash offers in the salvage car business.


We're proudly a Green operation. If we can, we'll fix up your car and resell it to someone who keeps using it. The best Green policy is to reuse what we can.
If your car is totaled, we'll still try to salvage spare parts to keep other vehicles on the road.
If your car is only worth its weight in steel, we'll recycle as much as we can.
We'll also make sure that the many hazardous fluids and compounds in junk cars are dealt with in an environmentally responsible way.
877-345-3559
Salvage Car Today!
Top Dollar Paid For Salvage Car!
Same Day Free Towing!