Sell Used Truck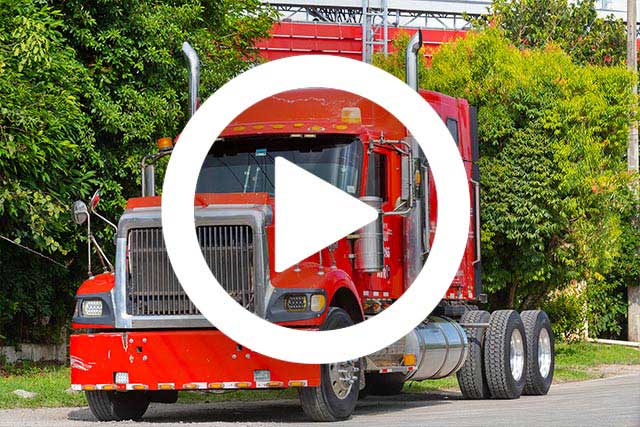 If you're looking to sell a used truck, look no further. Kelly Car Buyers buys used trucks too, no matter what their shape, size, age, model, or condition.
Whether you're a business with a fleet of old trucks or vans or an individual with a newer luxury pick-up truck, we pay cash and offer free removal service.
Too often, people sell used trucks to metal salvage yards based solely on their weight in steel. We fix up used trucks, break them down for spare parts, and do whatever will allow us to make the highest cash offer.
About Kelly Car Buyers
Kelly Car Buyer wants to buy your car whether the window or seat is damaged, doesn't run, with unusable tire or maybe you just need to get out from under. We have outlets around the country and we offer same-day pickup. We've been junk car buyers for years, thus we know how to make the process easy by giving your money on the spot and giving you a hassle-free experience.
We want to make the highest money offer for your junk car. We know that you may be holding on to it for sentimental value, or because you think it's worth more than it is. But we're here to give you a fair quote for the value of your vehicle.
We'll remove old junk cars no matter what condition they're in. We come to your home, business or even if the car was towed to a salvage lot, we'll pick it up for you 7 days a week. Call us today and we would be happy to provide you with a fair price for selling your property.
What Are Junk Vehicles?
There are a few different types of cars that are typically considered junk cars. These include older cars that are no longer running, cars that have been in accidents where indoor and steering wheels are not functioning, and hood and trunk not worth repairing. These are all examples of cars that would be considered junk cars. Junk cars are typically sold for scrap metal or parts, and sometimes they are just abandoned. If you have a junk car, there are a few different options for what you can do. In some cases, even newer cars may be considered junk cars if they have significant mechanical or body damage that would make them too expensive to repair. A car may have been in a serious accident and the frame is bent or the engine is damaged beyond repair. The frame is the most important part of the car, and if it's bent, the car is not going to be able to drive. If a car has significant mechanical or body damage, it may be too expensive to repair. Although an automobile is a major source of transportation, and recycling one helps reduce pollution, in this case, to look for junk buyers is the best option if you wish to make the most out of the cost of your junk car.
Benefit Of Selling Your Used Truck
When you have an old truck that you want to get rid of, you may be wondering if you can get cash for junk cars. The answer is yes! If your goal is to get money for junk cars by taking them to a scrapyard or recycling center in your area, the amount you'll be paid will depend on the weight and type of scrap metal in your vehicle. However, the best choice to make the most out of your junk vehicle is to search for a company that specializes in buying old cars.
The most benefit of selling a junk car for cash is that you will receive payment for the value of your car. This can be a great way to get rid of an old truck that you no longer want or need. It can also be a quick method to make some extra amount of money. Selling a junk car for cash can be a good plan for junk car removal. You can inquire about great offers for your junk car, and the price is usually very fair. The service is also great, and they will usually pick up the car for free. Once your vehicle is towed, you can inquire about a free ride home or perhaps on your way to work.
What are the requirements for selling a junk Vehicle?
The rules for selling a junk car depend on the location of the sale. In the United States, there is no federal regulation of junk car sales, so each state has its own rules. Some states have requirements, like New York, while others, like Florida, have no related rules.
Get A Quote For Your Truck Now
If you are looking to sell a truck, we would appreciate the opportunity to make you an offer.
Our knowledgeable phone and web representatives are available to talk to you 12 hours a day, 7 days a week. If you need to sell a used truck, we'll need to ask some basic questions about the age, model, and general condition of your vehicle.
Once we have that information, we'll normally need an hour or two to talk to our partners in the secondary truck market. We'll do everything we can to come up with the highest cash offer we can. After all, people only sell used trucks to us because we have made the highest bid. we'll make a cash offer. The process is easy and you can turn your truck into cash on the spot.
If you accept, tell us when and where to pick up your used truck, and one of our towing partners will show up with the promised cash payment. It's that easy. There's no need to stress about how to tow your truck. It's that simple, hassle-free experience.
We've worked for years to build a business that best serves people who type Sell Used Truck into one of the major search engines. We keep costs low by marketing online only, we keep things as simple and fast as possible for our customers, and the relationships that we've built in the used truck market allows us to pay top dollar. We want them to have a positive experience with our company and to recommend us to their friends and family.


We're proudly a Green operation. If we can, we'll fix up your car and resell it to someone who keeps using it. The best Green policy is to reuse what we can.
If your car is totaled, we'll still try to salvage spare parts to keep other vehicles on the road.
If your car is only worth its weight in steel, we'll recycle as much as we can.
We'll also make sure that the many hazardous fluids and compounds in junk cars are dealt with in an environmentally responsible way.
877-345-3559
Sell My Truck Today!
Top Dollar Paid For Trucks!
Same Day Free Towing!